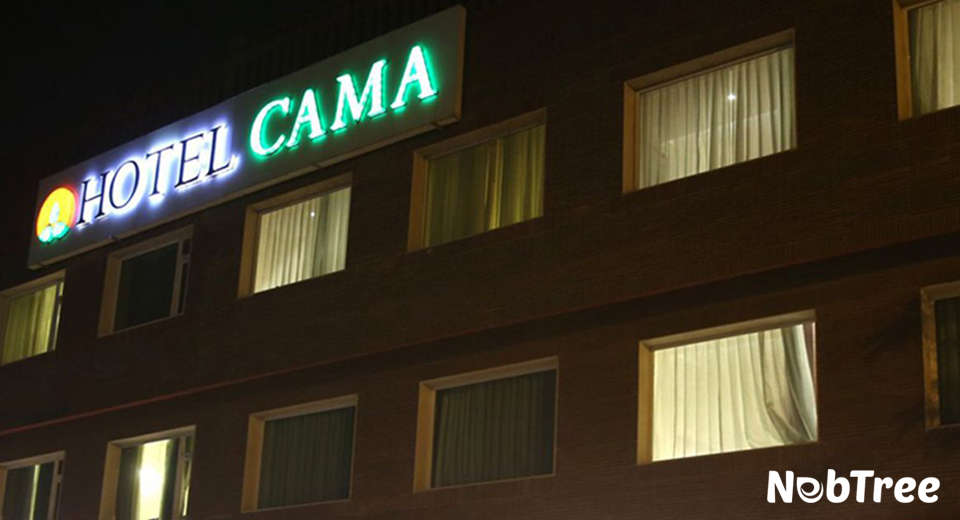 Customer Profile
SAS Nagar, Mohali, Punjab
Hotel Cama is a luxury 4 Star rated property, strategically located in Mohali. Guests can enjoy their hassle free stay in this hotel which has easy access to all the tourist destinations and business areas of Chandigarh and Mohali.
Like any hotel, which wants to offer best of the services to guests, Hotel CAMA had invested into good Internet bandwidth and WiFi access points. Yet they were not getting the desired results.
Here we narrate the problems, consequences, diagnosis and solution, which proved to be a game changer and helped in achieving desired results.
PROBLEMS
Slow speed of Internet during evenining hours (peak Internet usage hours)
2 connections were used for Internet access but still users kept complaining about speed

8Mbps Internet leased line
8 Mbps broadband connection

Boadband connection was having a limit of 175GB per month which used to get consumed within 2 weeks
CONSEQUENCES:
Customers giving very low ranking on sites like TripAdvisor etc. for Internet connectivity and used to complain a lot, resulting in poor customer ratings. Also this was resulting in lower online bookings and loss of business & reputation.
DIAGNOSIS
To resolve any problem one must dig out the root cause.
Wifi connectivity was excellent accross all areas.
Internet connectivity was adequate in comparison of rooms.
During peak hours, one or other guest would start movie or game download using torrent tools, resulting in very high data usage and leaving rest of the users suffering.
Unmonitored high data usage by users used to bring down the level of services.
SOLUTION
NebTree was placed between Internet lines and WiFi setup.
Following settings were done
Internet plans for guests were created for controlling speed and usage.

200MB daily limit with speed of 1Mbps per device for 2 users in standard room.
400MB daily limit with speed of 2Mbps per device for 4 users in Deluxe room.
500MB daily limit with speed of 4Mbps per device for 4 users in Elite room.

Logs were maintained for complaince purpose.
Users were created with pre defined expiry date and time to ensure that Internet stops working after defined date and time for device.
Both Internet links were set to use resulting in more bandwidth availability.
Failover between Internet links was setup to ensure 100% Internet availability.
Bandwidth Consumption was managed and high speed Internet lasts for complete month.
RESULTS:
Due to planned Internet distribution usage during peak hours got controlled, resulting in good Internet speed to guests.
Managed resources yield better output and hence customer feedback related to Internet became excellent from poor.
Better rating on websites like TripAdvisor, MakeMyTrip, GoIBIBO etc resulted in better business and reputation.
Overall the CAMA hotel improved WiFi experience and also improve their bottom line in following ways
Ensuring only legitimate use of Wifi.
Intelligent use of the available bandwidth.
Posted on October 20, 2016